Yes She is a Geek and she loves it!
Ok as I said in my about me I am a massive geek and I love it!
Writing programs is my life this is why i am a computer science major. I have read the entire Lord of the Rings and own two bored games and love to read other science fiction books like authors Terry Brooks and Issac Asmov and feel free to suggest more. I like to watch anime and have gotten more into watching them I have already watched all of Van Dread and am currently watching Full Metal Panic and Samurai Champloo.
I play video games and enjoy doing so a lot when I can some of my
favorite stuff is halo, just dance, Mario and sonic go to the winter
Olympic games, and DDR for game consoles and I also own a Lord of the
Rings game and a few others for the computer. I did not grow up with
game consoles like most people but i still massively enjoy playing
them. I also enjoy lots of Science Fiction movies and shows. This page
is all about shows, movies, books, anime, anything computer or technology related and other stuff I like and for people to comment and suggest stuff to! Enjoy =)


Picture Drawn by Larisa Bybee
---
Powered by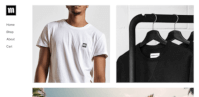 Create your own unique website with customizable templates.